Imprint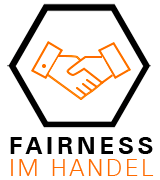 Member of the "Fair Trade Initiative".
Information about the initiative: fairness-im-handel.de
PM Trade & Service Moν. ΙΚΕ

Customer service: +49 (0) 30 3119 9125
Business hours: Monday - Saturday from 10am - 11pm.

Adress:
Kastalias 24
GR-11363 Athen

Phone: (30) 210 3001288
Fax: (30) 210 3001289

E-Mail: info@meine-klima.de

Company Register:
Register: GEMH
Register Number: 138112001000

Managing Director:
Patrick Meier

VAT-ID:
VAT identification number: EL800716502

Platform of the EU Commission regarding online dispute resolution: www.ec.europa.eu/consumers/odr
The Seller is neither obliged nor prepared to attend a dispute settlement procedure before an alternative dispute resolution entity.
---
Images and graphics:
3D Männchen Handwerker in Eile - © fotomek / Fotolia.com
Versand und Zahlungs Icons - © Matthias Slovig / 50north.de
Delivery concept, air conditioner inside cardboard box. 3D rendering isolated on white background - © AlexLMX / bigstockphoto.com
Split system air conditioner. Cool and cold climate control system. Realistic conditioning with remote controller. Vector illustration - © diBronzino / bigstockphoto.com
Air conditioner Floor mounted installation at floor level indoor floor-mounted compact design isolated on white background - © czdistagon / bigstockphoto.com
Cassette type air conditioner blowing cold air - © mileatanasov / bigstockphoto.com
Whatsapp icon - © Denis Stelmakh / iconfinder.com/justui